About company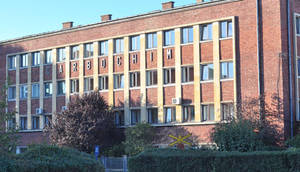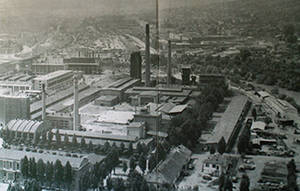 SC CARBOCHIM SA
No.3 P-ta 1Mai Str., 400058, Cluj-Napoca
J12/123/1991, RO201535
Social capital: 12.313.405 lei
LEI Code :315700GD1WTAQ2QBME83
Company management
President of CEO and general manager:
Administrators:
Turbatu Ioan
Ungurean Tudor
Giurgiu Adrian
Stoicescu Daniel-Silviu
Executive managers:
Nastasia Carean - Technical Manager
Liana Giurgiu - Sales Manager
Mihaela Maria Barabula - Economic Manager
CARBOCHIM SA - A TRADE MARK WITH TRADITION
Established on 1949 at Cluj-Napoca (click here for maps), the company is at the moment the largest professional abrasives manufacturer from Romania.

In a synthetic way the company's portofolio consists in:
Ceramic, bakelite, magnesite and elastic bonded grinding wheels manufacture in a diversity of shapes, dimensions and specifications.
Cut-off and deburring wheels manufacture in a large range dimensions and specifications.
Coated abrasives paper, cloth, paper-cloth combination, non-woven backing manufacture in a diversity of shapes with multiple applications for wood, metals and glass processing.
CARBOCHIM SA - A QUALITY GUARANTEE
Having as main objective the quality level rising of offered services in order to give a prompt and qualified answer to our customers needs, the company adopted and implemented the Quality Management System according to ISO9001/2008 and ISO14001/2004 standard demands.
CARBOCHIM SA - A COMPLEX AND COMPLETE PARTNER
In free-market economy conditions the company developed a marketing policy on medium and long term that will assure the achievement of profitable financial results.
The sales policy as a compound of marketing policy is also the result of a careful analyse of Romanian profile market, of foreign market and also of customers' general requirements, having as result the strengthening of collaboration relationships between the company and business partners.
The development of a distribution system that covers all geographic country areas promotes CARBOCHIM's abrasive products at most of the companies that have in their activity profile the processing operations or that sell hobby type abrasive products (DIY).
By the yearly confirmed Dealers, CARBOCHIM company gives fast answers and grant qualified support in abrasives assurance and abrasives using process).
Also, the technical-trading assistance activities in our country are carry on by a qualified men team which assures the customers' post-sale consulting regarding the technical innovations and the evolution of company's abrasive products range.
The promoting policy pursues the strengthening and development of company image by advertising materials and information in abrasives specific field, and the registered successes that were obtained by abrasive products export to countries from Middle East, Europe and America, allow us to recommend to our customers that using a CARBOCHIM ABRASIVES they will enjoy by a STRONG TRADE MARK BENEFIT.